As a member of L.A. Care, you will get an L.A. Care ID card. You must show your L.A. Care ID card and your Medi-Cal Benefits Identification Card (BIC), that the State of California sent you, when you get any health care services or prescriptions. You should carry all health cards with you at all times.
Here are samples of L.A. Care ID and BIC cards to show you what yours will look like: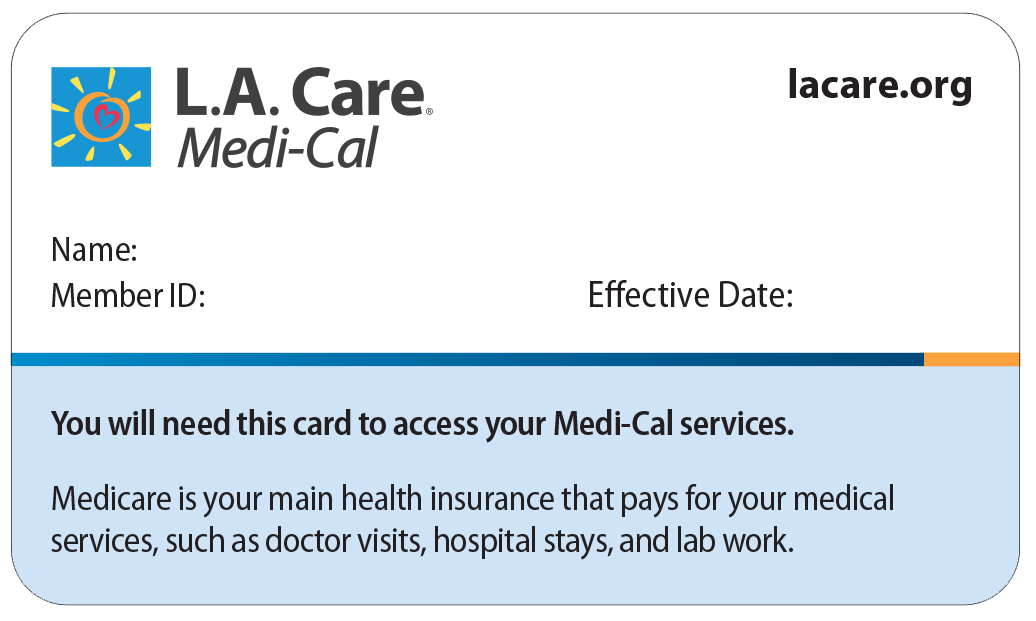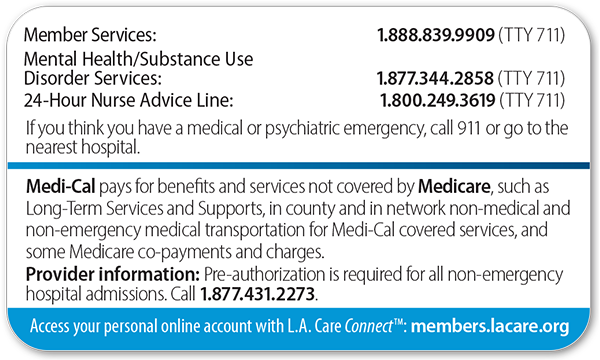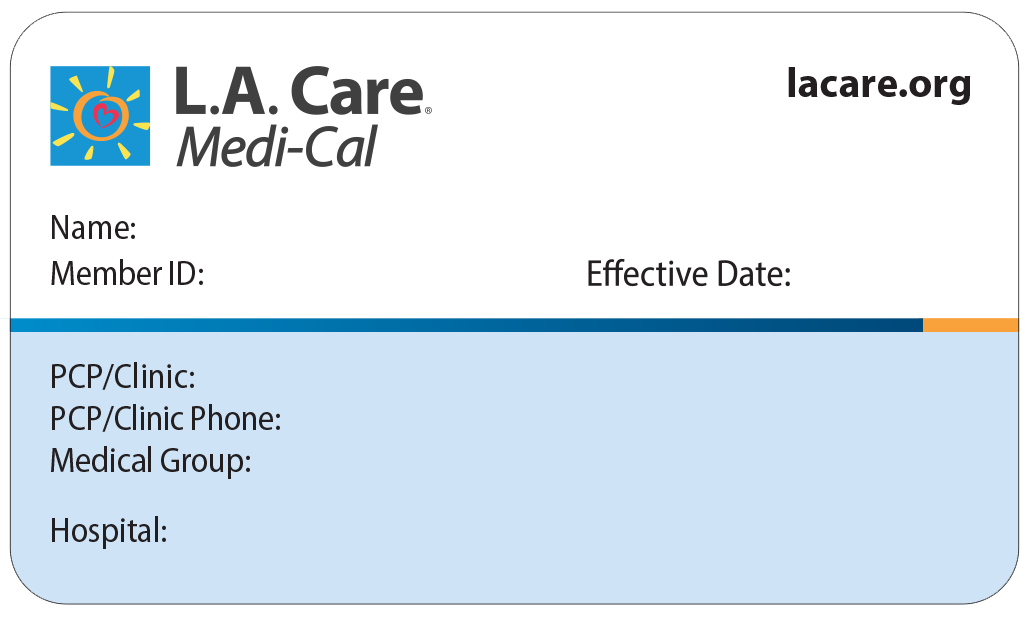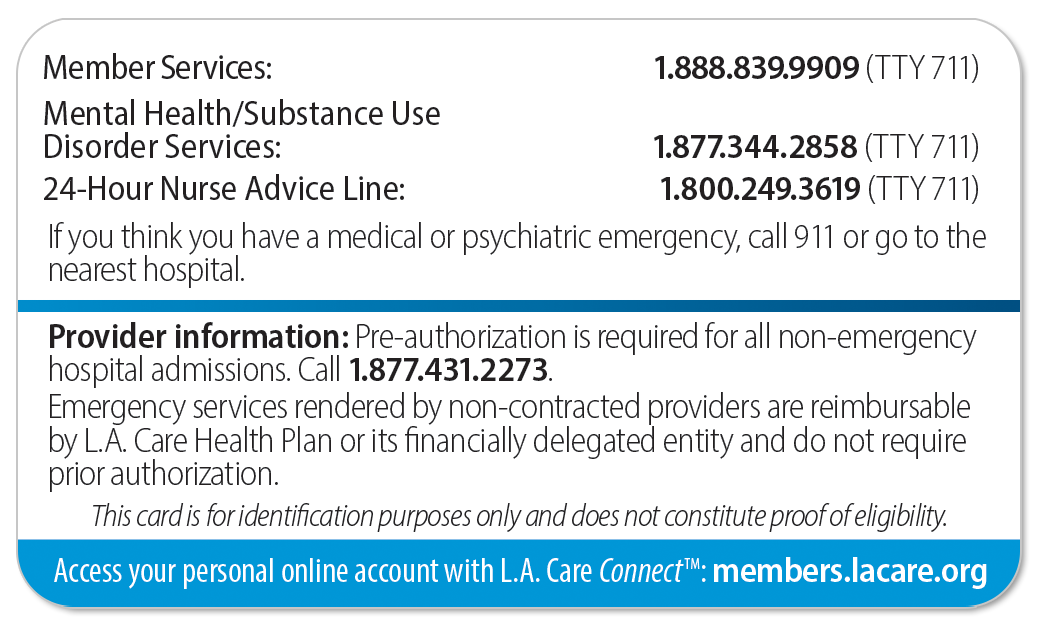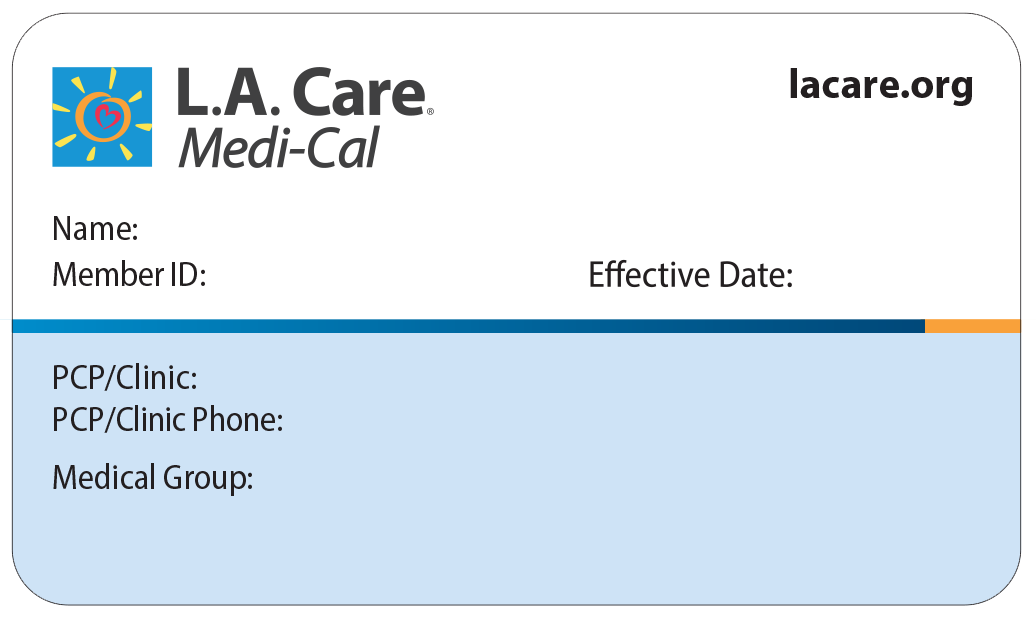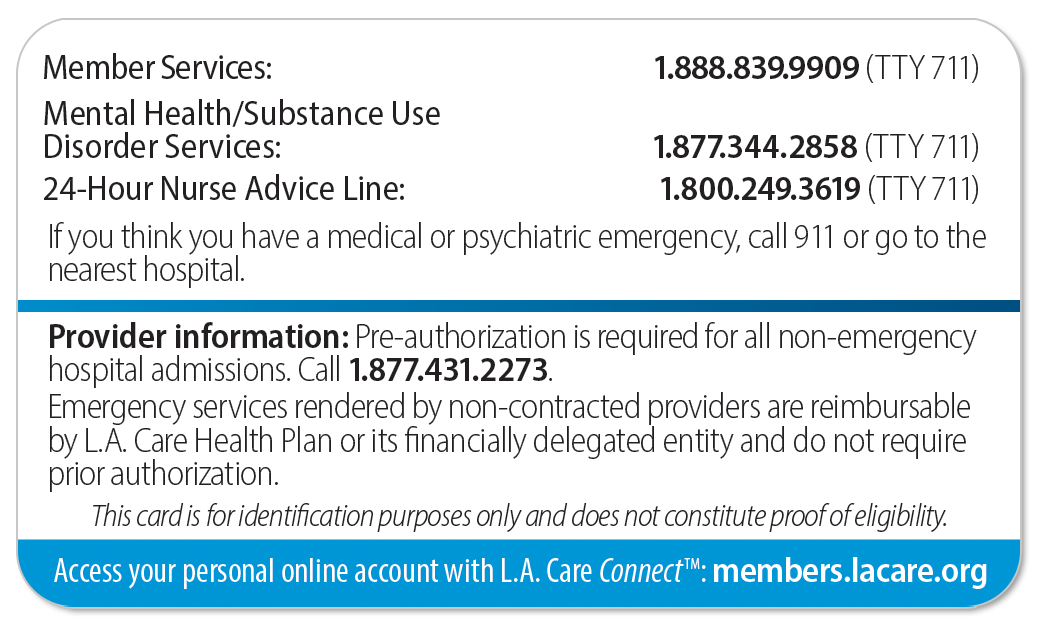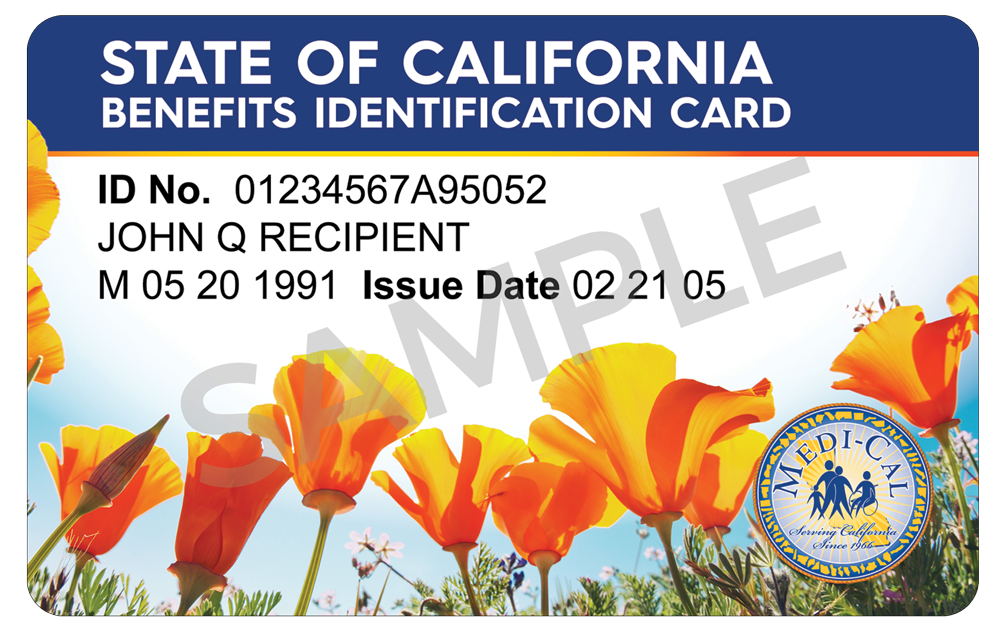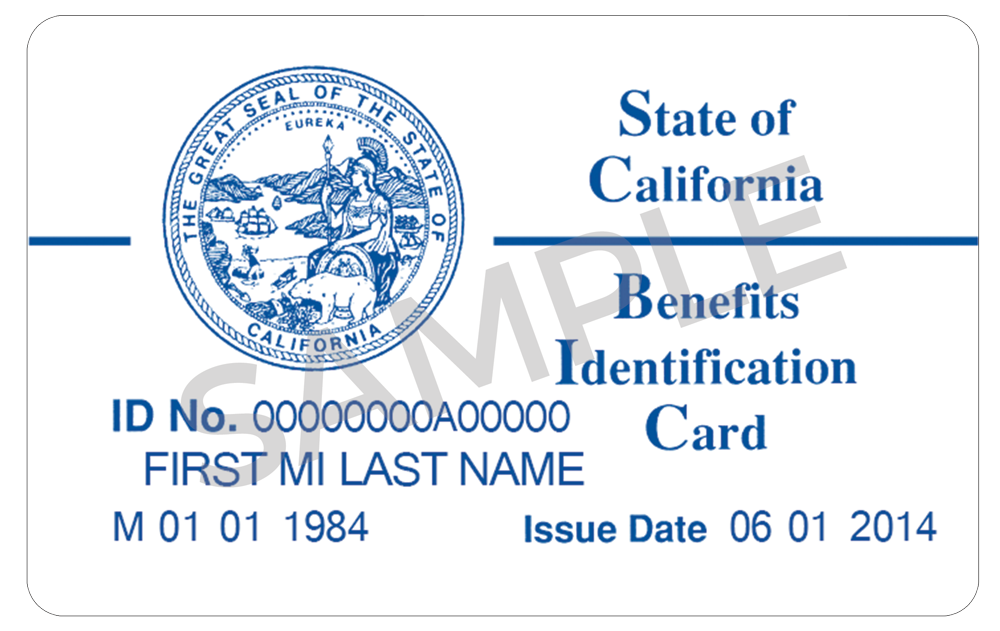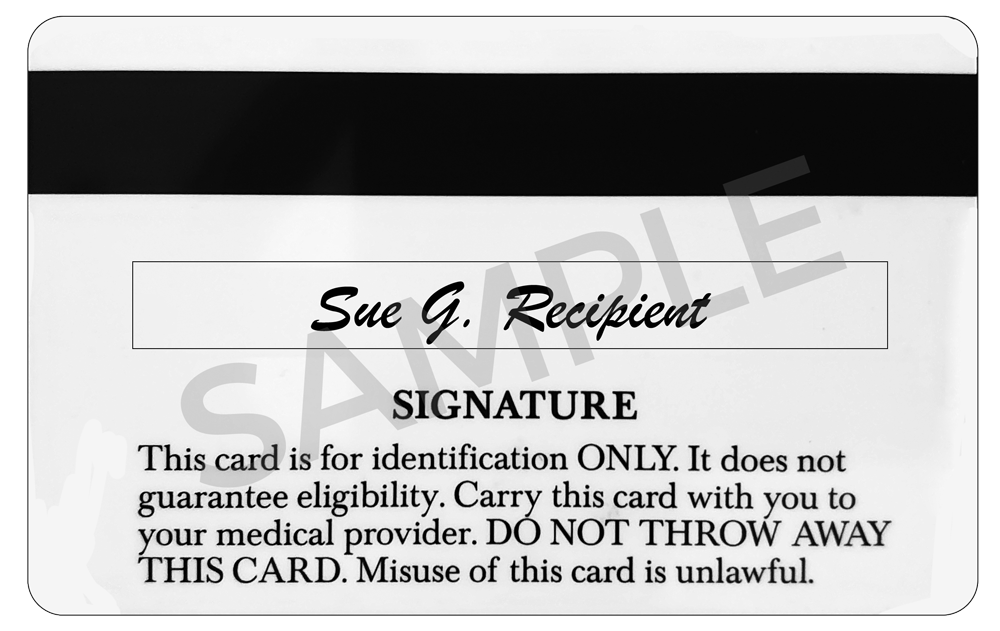 ​
If you do not get your L.A. Care ID card within a few weeks after your enrollment date, or if your card is damaged, lost or stolen, call Member Services right away at 1-888-839-9909 (TTY: 711).
L.A. Care will send you a new card at no cost to you.