Wednesday, August 3, 2022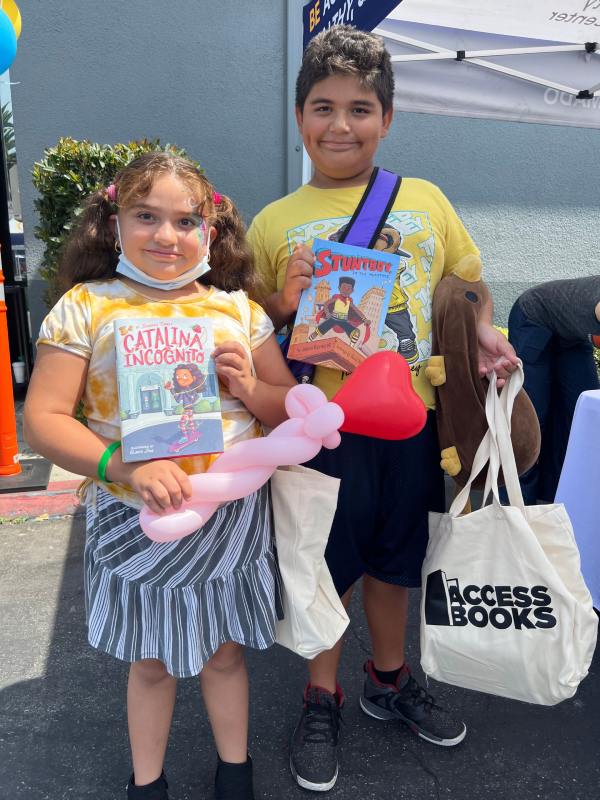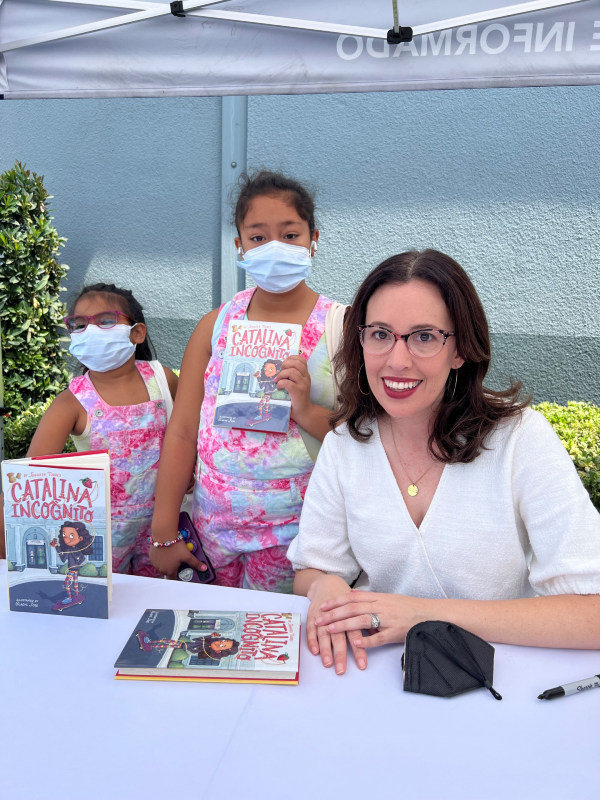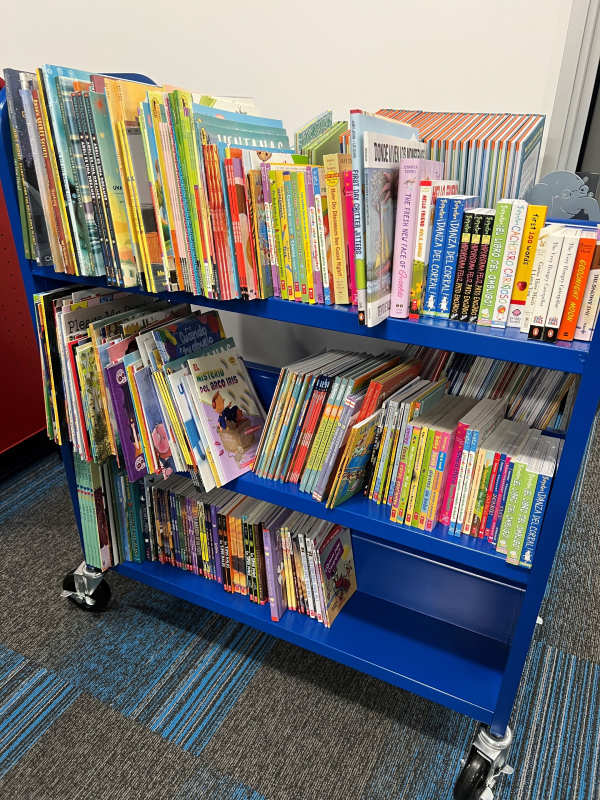 Los Angeles-based author Jennifer Torres joined children and families at a community celebration in Lynwood to kick-off mini library unveilings
LOS ANGELES (August 3, 2022) – Today, Access Books unveiled the first English-and Spanish-language mini library at L.A. Care and Blue Shield of California Promise's Community Resource Center (CRC) in Lynwood, the first of seven small libraries planned for this year that will give L.A. County children and their families access to thousands of brand new, high-quality books during their visits to the centers.
"Literacy is instrumental in building a healthy and informed community, which is why Blue Shield of California Promise Health Plan is honored to help young readers and their families across Los Angeles County have greater access to books," said James Cruz, M.D., chief medical officer at Blue Shield of California Promise Health Plan. "This project helps ensure that local children can select from dozens of books in English and Spanish to read to improve their literacy, while also taking advantage of the other resources available at their local Community Resource Center."
As part of their mission to help improve the lives of residents across L.A. County, L.A. Care and Blue Shield Promise Community Resource Centers have provided $65,000 to Access Books to assist with the creation of mini libraries, and cover the cost of initial books for the mini libraries and additional books that will be given away to local families. The first phase will create seven mini libraries to help support existing family literacy programs and children's activities at CRCs in Lynwood, Metro L.A. (Koreatown), El Monte, Inglewood, Norwalk, Pomona and Palmdale, bringing a total of 6,200 brand new books in both English and Spanish to children, encouraging them to explore stories in more than one language. Once the first phase for these seven centers is completed this year, work will begin to provide similar book collections and other special, literacy-focused events to the remainder of the seven CRCs.
"While many children have fallen behind academically during the pandemic, we are encouraged that making age and culturally appropriate books accessible for young students may help to boost literacy and language skills," said L.A. Care CEO John Baackes. "The curated book collections are an investment to empower children with skills that will increase their chances of long-term school success, which may translate to brighter futures."
To help launch the creation of these mini libraries, the CRC in Lynwood held a community celebration where children and families met Los Angeles-based children's book author Jennifer Torres and received a free copy of her newly released book, Carolina Incognito, and a tote filled with seven brand-new books to take home.
Access Books is a Los Angeles-based nonprofit that has been transforming public school and community libraries in historically underserved neighborhoods for over 20 years. To date, the trusted and volunteer-run organization has renovated more than 300 public school libraries and donated over two million books. Every year, Access Books also partners with award-winning children's book writers, talented illustrators, and inspiring personalities on special events that encourage young readers in Los Angeles to see themselves as the storytellers of today and tomorrow.
"No matter where they live, every child deserves access to high-quality books and the popular titles they love to read. We also know that books make a world of difference for students in the classroom and that stories can also be a refuge and source of emotional support," said Founder of Access Books Doctor Rebecca Constantino. "We're excited to be advancing this project with L.A. Care and Blue Shield of California Promise's Community Resource Centers so that more children, youth and families across Greater Los Angeles can dive into stories that will bring them joy."
The L.A. Care and Blue Shield Promise CRCs offer a range of free classes, programs, and services that aim to improve the health and well-being of their members and surrounding communities, which includes addressing social needs. To learn more about the CRCs, visit activehealthyinformed.org.
Follow Access Books' on Instagram at @AccessBooksCa and on Facebook here to support their mission to provide all children, no matter where they live, access to new high-quality books.
About Access Books
Access Books is a nonprofit organization that provides books to underserved schools where at least 90 percent of students live at or below the poverty line. Working on behalf of students, dedicated school principals and library aides since 1999, Access Books is a volunteer-driven organization that has refurbished over 300 libraries and donated more than two million books. Each year, approximately 20,000 pre-kindergarten through middle school-aged children participate in its program which in addition to library renovations includes special author visits.
About Blue Shield of California Promise Health Plan
Blue Shield of California Promise Health Plan is a managed care organization, wholly owned by Blue Shield of California, offering Medi-Cal and Cal MediConnect. It is led by healthcare professionals with a "members-first" philosophy and committed to building a quality network of providers and partnering with community organizations for more than 450,000 members. For more information about Blue Shield of California Promise Health Plan, please visit www.blueshieldca.com/promise. For more news about Blue Shield of California, please visit news.blueshieldca.com. Or follow us on
About L.A. Care Health Plan
L.A. Care Health Plan serves more than 2.7 million members in Los Angeles County, making it the largest publicly operated health plan in the country. L.A. Care offers four health coverage plans including Medi-Cal, L.A. Care Covered™, L.A. Care Cal MediConnect Plan and the PASC-SEIU Homecare Workers Health Care Plan, all dedicated to being accountable and responsive to members. As a public entity, L.A. Care's mission is to provide access to quality health care for L.A. County's low-income communities, and to support the safety net required to achieve that purpose. L.A. Care prioritizes quality, access and inclusion, elevating health care for all of L.A. County. For more information, follow us on Twitter, Facebook, LinkedIn and Instagram.