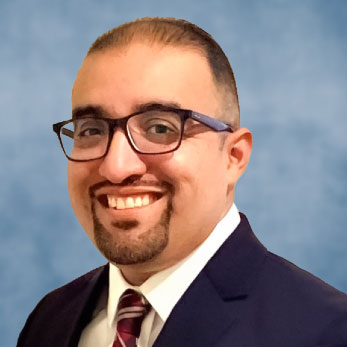 Victor Hurtado
Executive Director, Medicare Product
Victor Hurtado is the Executive Director for Medicare Product at L.A. Care Health Plan. In this role, he is responsible for product management, operating performance, compliance and quality for members enrolled in the Medicare and CCI lines of business. Mr. Hurtado is also responsible for new product development and implementations for these membership segments.
Mr. Hurtado brings to L.A. Care Health Plan over 15 years of healthcare experience across product management, operations, and Medicare managed care, with a strong focus in serving the dually eligible population. Prior to re-joining the organization Mr. Hurtado most recently served as the Associate Vice President of Medicare Administration at Molina Healthcare where he had oversight of the Medicare product portfolio, that included D-SNP, MMP, and MAPD products, across 12 states with an approximate $2B in annual revenue.
Mr. Hurtado earned his Bachelor of Science in Health Care Administration from California State University of Long Beach. Mr. Hurtado serves as a board member for both the SNP Alliance, a national association dedicated at improving policy and practice for frail, disabled, and chronically-ill beneficiaries, and the National MLTSS Health Plan Association, an association who brings the knowledge and experience of integrated health plans in order pursue legislative and regulatory changes in Medicare and Medicaid that enable health plans to better serve their members.
---
Meet Our Team

Augustavia J. Haydel, Esq.
General Counsel

Cristina Inglese
Executive Director, Commercial Products