2018 Provider Recognition Awards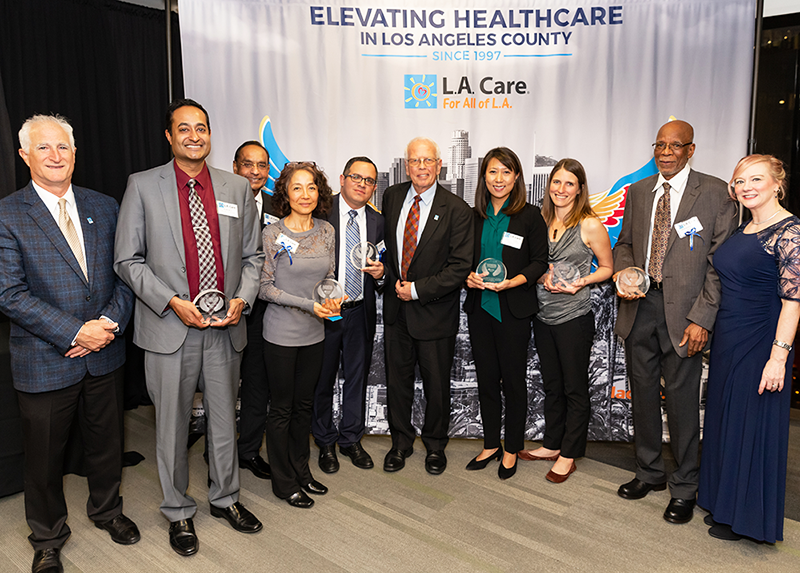 Last year, L.A. Care held its first ever Provider Recognition Awards event, honoring providers whose commitment to strengthening the safety net in Los Angeles County has significantly benefited L.A. Care members.
In the face of multiple complex patients, these providers have made excellent patient care and management a high priority. We want to highlight the work these providers are doing and let them know we are a team working together to provide quality care to the most vulnerable in L.A. County.
The awardees were chosen based on an internal performance rating system used by L.A. Care to determine quality of care being provided.
The following providers were honored at an awards dinner at L.A. Care:
Top Practitioner
Noel Torres, MD
Top Clinic
Asian Pacific Health Care Venture
Top Provider Group
Axminster Medical Group
Most Improved Practitioner
Oluyemisi Afuape, MD
Most Improved Clinic
The Achievable Foundation
Most Improved Provider
Group Citrus Valley Physicians Group