Addressing Health Beyond Health Care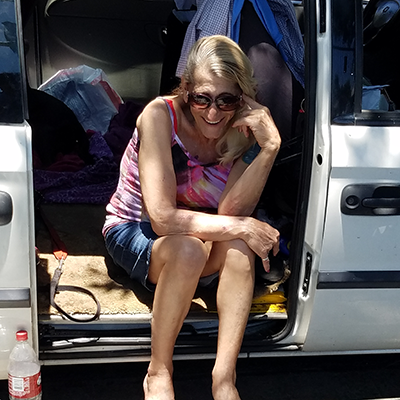 Access to health care is important, of course, but L.A. Care recognizes it must address the health of its members beyond just a visit to the doctor. Factors not directly related to health, but that significantly impact health outcomes, are called social determinants of health (SDOH).
Health care services contribute only 20 percent to ultimate health outcomes, while health behavior accounts for 30 percent. This means that 50 percent of health outcomes are based on social, economic and environmental factors – social determinants of health.
In recent years, more and more health care organizations have begun to address social determinants of health. In fact, a 2018 survey found that 80 percent of health payers are doing so.
To this end, L.A. Care has identified five priority areas to focus on – housing, food security, income security, transportation and early childhood education and development. We are identifying gaps that exist and determining how we can leverage government resources and partnerships with community organizations to connect members with the programs and services they need to reach total wellness.
Over the course of the past fiscal year, we addressed SDOH in the following ways:
Housing
L.A. Care has launched a number of initiatives to address the homelessness crisis, including:
Food Security
We have addressed food security by awarding $1.3 million over the past two years to community organizations that provide meal delivery to the elderly, and to help low-income individuals enroll in the Supplemental Nutrition Assistance Program (SNAP), which is known as CalFresh in California.
We are also supporting a Project Angel Food pilot program that is providing home delivery of free medically-tailored meals for those with chronic conditions. L.A. Care is also identifying members who are nutritionally vulnerable and connecting them with partner organizations to provide services.
Income Security
Californians have not been taking full advantage of an important program called Earned Income Tax Credits (EITC). In 2017, more than 50,000 Californians failed to claim an EITC when they filed their tax returns.
The EITC is a tax credit for low- to moderate-income working individuals and couples, particularly those with children. The credit can be more than $3,100 for filers with dependent children, and up to $510 for individuals.
To ensure all eligible Angelenos are taking full advantage of this benefit, L.A. Care granted more than $200,000 as part of its Community Wellness Initiative IV. The funding assisted more than 2,300 L.A. County residents in the preparation of income tax returns, securing refunds totaling $1,232,681.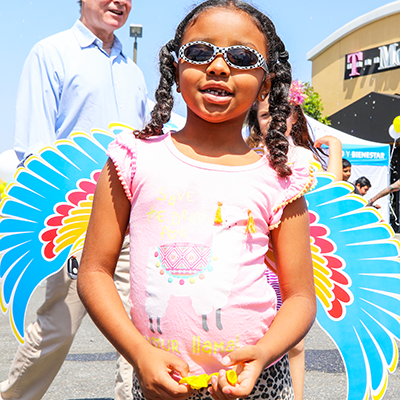 Early Childhood Education and Development
To support early childhood education and development, L.A. Care leveraged its Family Resource Centers (FRCs) to host back to school fairs that included family fun activities, health screenings and free backpacks with school supplies for kids.
In addition, the FRCs hosted story time, featuring author Karen Gross and her book, Lady Lucy's Quest. Lady Lucy's Quest is the story of a feisty young girl who wants to be a Knight in the Middle Ages. She faces many hurdles, but finds success because she is able to solve problems in unique and unexpected ways. Through her actions and words, she shows the importance of pursuing one's dreams. L.A. Care made copies of the book available to the Los Angeles Unified School District and other programs, including First 5 LA.
Transportation
L.A. Care members are eligible for both emergency and non-emergency transportation benefits. In order to continue providing quality health care and services to its members, L.A. Care began a phased implementation of an additional transportation vendor, Call the Car, in March 2019 with a line of L.A. Care branded cars ready to transport members. In line with their member-centric focus, Call the Car was founded by a physician and a firefighter to provide quality transportation to and from medical appointments.