A Unique Partnership to Benefit Our Members and the Community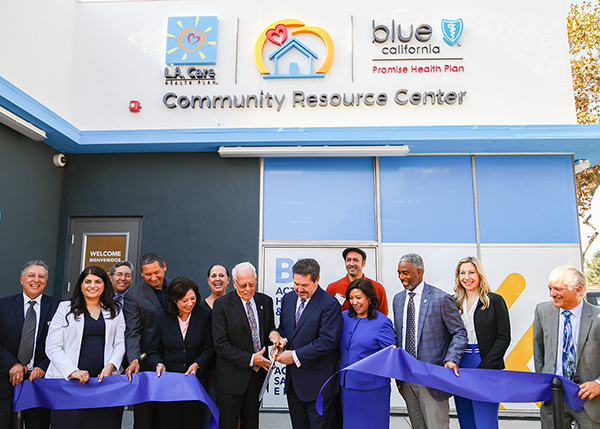 One of the most exciting announcements over the past year was L.A. Care and Blue Shield of California Promise Health Plan's combined $146 million investment, five-year commitment to expand Community Resource Centers across Los Angeles County.
This unique collaboration will help improve health outcomes in local communities for members of the two health plans and the community-at-large. Improved health outcomes will also reduce health care costs over time.
---
The new resource center collaboration will allow these community destinations to offer classes and personalized services in a fun, safe and inclusive environment that will help visitors stay active, healthy and informed.
---
The services include health screenings and on-site care management for health plan members, and access to onsite Medi-Cal enrollment support.
To bridge quality and access to care issues, these centers will also offer telehealth and health care data apps support to help build members' capacity to manage their own health. Child care is offered at no cost to ensure parents in each community can take full advantage of the classes.
The centers will also provide on-site support from community social service organizations focused on addressing social determinants of health such as food and income security. By connecting members and the community to these resources, they will be able to take an active role in their health care decisions and overall wellness. This collaboration will enhance community connections, address social needs and improve overall health outcomes for members and the entire community.
Over the next five years, L.A. Care and Blue Shield Promise will jointly open seven new resource centers, remodel four existing centers and relocate three other existing centers to larger locations. In total, they will jointly operate 14 Community Resource Centers across L.A. County.
---
Each center will serve approximately 72,000 people per year when services and staff are fully operational serving more than one million Angelenos annually.
---