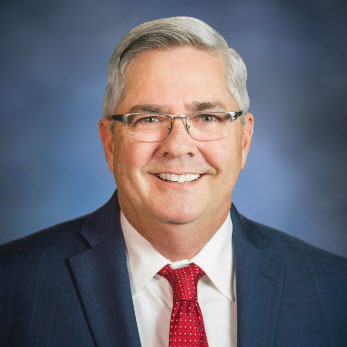 Terry Brown
Chief Human Resources Officer
Terry Brown is Chief Human Resources Officer of L.A. Care Health Plan. In this role, Mr. Brown is responsible for all Human Resource functions including total rewards, learning and career services, talent acquisition, business support and the Center for Organization Excellence. Prior to this appointment, Mr. Brown served as L.A. Care's Sr. Director of Total Rewards, responsible for L.A. Care's compensation, benefits and support services.
Mr. Brown joined L.A. Care after spending more than 25 years in human resource consulting. During this time, he served in leadership roles in several leading consultancies including Pearl Meyer & Partners, Sibson Consulting and Compensation Resource Group, Inc. assisting management and boards of directors with human resource strategy and operational human resource issues.
Mr. Brown has an MBA, from the University of Southern California and a Bachelor of Science in Biological Engineering from Mississippi State University.
---
Meet Our Team

Sameer Amin
Chief Medical Officer

Linda Greenfeld
Chief Product Officer