As part of L.A. Care's Enterprise Goal of increasing our National Committee for Quality Assurance (NCQA) accreditation score, our Quality Improvement Department is promoting a HEDIS® Made Easy course for providers. This course teaches the basics of HEDIS 2018, so providers can transfer their excellent clinical care into high HEDIS rates. Please visit our HEDIS resource webpage for more information.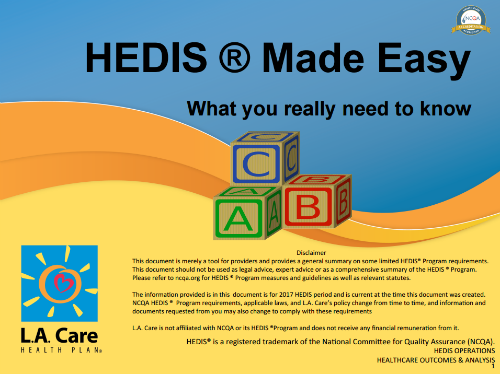 Topics reviewed include:
The role of providers in HEDIS
Annual HEDIS calendar
Medical record requests
Hybrid measures
To access the course: Please register for L.A. Care University using Registration code HEDIS. Full registration instructions are available in the L.A. Care University Registration Guide.