Videos
How do bacteria and viruses make a child sick? How do vaccines work with your child's immune system to fight infections? What should parents expect after their child's vaccine visit?
Find out in these "How Vaccines Work" videos by the Centers for Disease Control (CDC).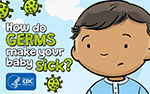 How do germs make your baby sick?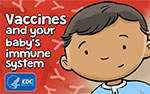 How do vaccines help babies fight infections?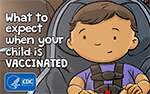 What to expect when your child is vaccinated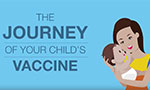 The Journey of Your Child's Vaccine