The Latest
COVID-19 Therapeutics Provider Warmline
CDPH offers a COVID-19 Therapeutics Provider Warmline that can connect you immediately with another clinician for a free and confidential consultation on COVID-19 testing and treatment. Call 1-866-268-4322 (1-866-COVID-CA). The warmline is managed by the University of California, San Francisco (UCSF) National Clinician Consultation Center. It's available Monday through Friday from 6 a.m. to 5 p.m. (Pacific Time). You will only be asked for your basic contact and facility information. If you leave a voicemail after hours, your call will be returned the next business day.
Therapeutics Resources
COVID-19 Therapeutics Provider FAQs: This guide is very clear, comprehensive and rich with helpful links. We think it could be of great support to your provider network.
We also highly recommend this summary of talking points for providers to address the most common misconceptions regarding COVID-19 therapeutics, including myths about who is "high-risk," side-effects from therapeutics, and the prevalence and danger of rebound. That easy-to-read document is located here: Therapeutics Myths and Facts. CDPH also has handouts that have been created for patients and members including educational graphics in English and Spanish.
BECOME A COVID-19 VACCINE ADMINISTRATOR
Participation in the COVID-19 Vaccination Program has never been easier. Get onboarding support to administer COVID-19 vaccines to your patients!
Sign up to become a COVID-19 vaccine administrator today and make it easy for your patients to get vaccinated. Our member research indicates that the number one place patients prefer to get vaccinated is in their doctor's office.
COVID-19 vaccine and ancillary supplies are free
Reimbursement for vaccine administration is available
Immunity from liability is available for authorized vaccines
Ultra-low freezers are not required
Vaccine can be ordered in small quantities
The L.A. County Department of Public Health (LACDPH) offers extensive onboarding support to physicians interested in becoming COVID-19 vaccine administrators. Please visit the LACDPH Checklist and Guidance for Vaccination Partners for access to onboarding resources. For one-on-one support, please contact the LACDPH Provider Onboarding Support team at COVAXOnboard@ph.lacounty.gov or contact the LACDPH Vaccine Administration Provider Line, Monday through Friday, 8 am to 5 pm at 833-505-0761. Access additional enrollment information at Vaccinate All 58.
Communicating with Vaccine Hesitant Patients
It can be hard to communicate with patients who do not want to be vaccinated because we are living in a time where vaccination is a way to protect ourselves and those around us. As a medical professional, your opinion counts greatly. Letting your patients tell you their reasons, listening to them, gaining their trust, and then providing them with advice on how to protect themselves is key. View our Tip Sheets, which offer talking points and other advice with these important conversations:
HAVE YOU RECEIVED YOUR
COVID-19 VACCINE YET?
L.A. Care recommends that every eligible person in its provider network get vaccinated. It is the best way to protect yourself, your patients, your colleagues and your family.
Building defenses against COVID-19 at your health care facility and in your community is a team effort, and you are a key part of that defense.
There is a lot of misinformation about the COVID-19 vaccines. Here are some important truths:
The COVID-19 vaccine will help protect you by creating an antibody response, which prevents severe illness and hospitalization.
COVID-19 vaccines are being held to the same safety standards as all other vaccines.
COVID-19 vaccines were tested in diverse adult populations, including among Blacks, Latinos, Asian Pacific Islanders, other communities of color and older adults.
Millions in America and around the world have safely received the vaccine.
HEALTH ADVISORIES
Stay informed about news alerts and health advisories within Los Angeles County.
L.A. Care is committed to helping our Provider Network stay informed of news alerts and health advisories within Los Angeles County, especially those related to COVID-19.
COVID-19 VACCINE PROVIDER FREQUENTLY ASKED QUESTIONS (FAQs)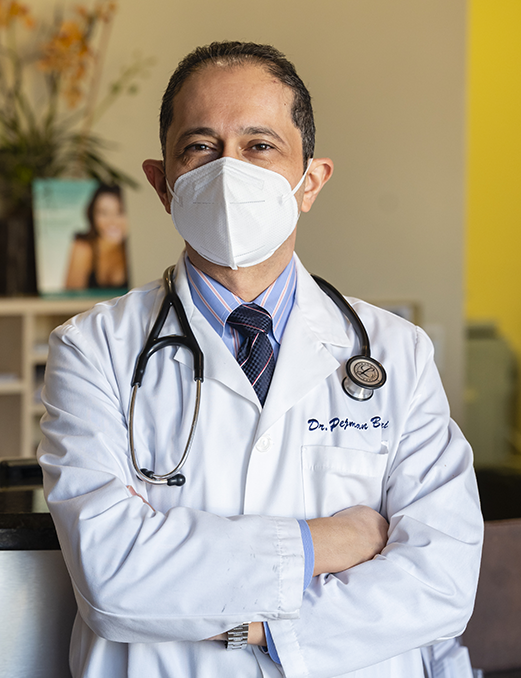 The COVID-19 vaccine FAQs provides health care providers billing information for the COVID-19 vaccines for all lines of business to include Medi-Cal, CalMediConnect, L.A. Care Covered, L.A. Care Covered Direct, and PASC-SEIU.
L.A. Care appreciates your partnership and continued participation with serving L.A. Care members.
FLU AND COVID-19 TOOLS & RESOURCES
Flu season is here and given the current COVID pandemic, it is more important than ever to offer the flu vaccine to your patients.