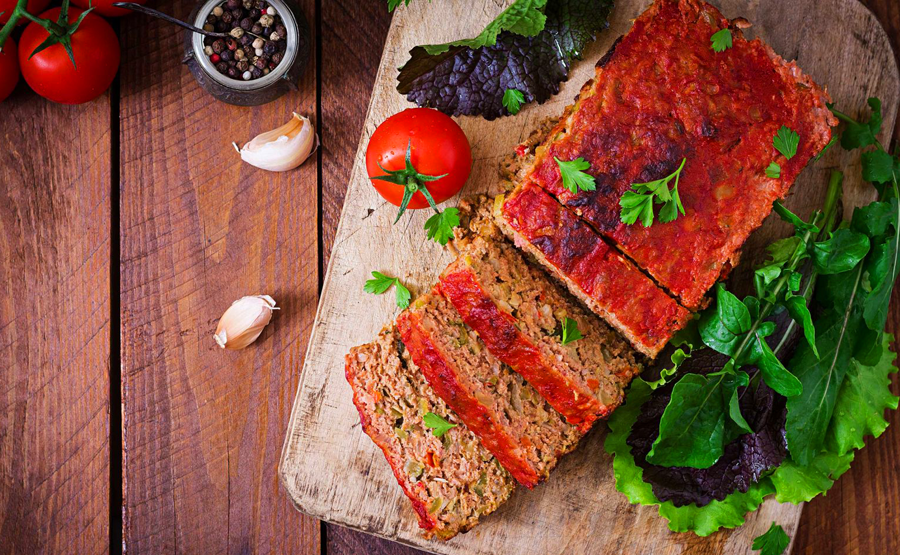 INGREDIENTS:
3/4 lb. of ground turkey

3/4 cup cornflake crumbs

1/4 chopped onion

1/2 cup tomato sauce

1 1/2 teaspoon Worcestershire sauce

1 large egg

Pepper to taste
INSTRUCTIONS:
Preheat the oven to 350 degrees F.
Spray an 8x4-inch loaf pan with cooking spray.
In a large bowl, mix all ingredients well.
Form into loaf shape and put into a pan.
Bake in oven for 40 minutes until firm.
*Makes 6 servings. Nutritional information suggested per serving.
Calories: 155 | Total Fat: 7 g | Sodium: 675 mg | Cholesterol: 30 mg | Dietary Fiber: 1 g | Protein: 19 g | Carbohydrates: 7 g