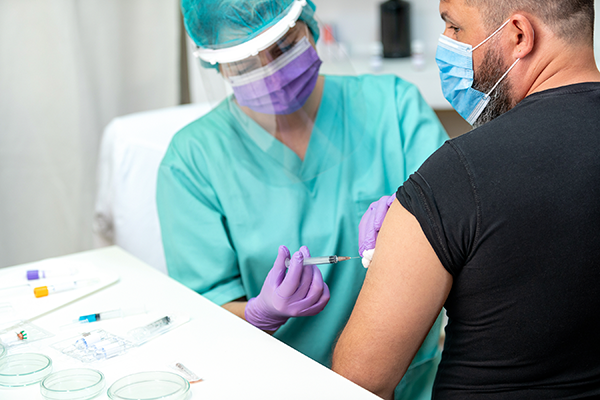 Providers are the most trusted source of vaccine information and advice. It's more important than ever to encourage your patients to get the flu vaccine. Together, we can avoid a 'twindemic' of high rates of both COVID-19 and the flu. Encourage patients six months of age and older to get their flu shot.
Tips for Your Practice
Remind patients by phone, text, mail, and/or email to get vaccinated
Emphasize the vaccine is:

Needed every year
Free for L.A. Care members
Very important to protect children, seniors, and high-risk patients
Offer vaccinations as soon as possible

Every in-person visit is an opportunity to educate and vaccinate
Telehealth visits are opportunities to promote the availability of flu vaccination at local pharmacies or community flu events. Go to L.A. Care's Flu and COVID-19 Resources & Tools web page to find community flu events near your patients.
Although flu activity typically peaks between December and February, be sure to keep the vaccination stocked as flu season can last through May.
L.A. Care actively promotes the importance of annual flu vaccination to members through reminder phone calls and postcards.
As such, providers should anticipate an influx of members needing the flu vaccine especially given the current COVID-19 pandemic. This is also an opportunity to provide the pneumococcal vaccine to patients 65 years and older.
Keeping Vaccinations a Priority
During these unprecedented times of COVID-19, we encourage our providers to continue to prioritize providing vaccinations to our members.
Delayed routine vaccinations put families and communities at risk for infection with vaccine preventable diseases. A useful resource includes the Immunization Coalitions where you/your staff can learn more about immunizations.
To view the list of available service options, please go to the Immunization Coalition.
Additionally, The California Immunization Coalition (CIC), American Academy of Pediatrics-CA and the California Department of Healthcare Services (DHCS) have collaborated on the social media #DontWaitVaccinate campaign.
It's a reminder to parents and adults about the importance of immunizations. Go to the Don't Wait Vaccinate website to learn more about the campaign and to access the toolkit.