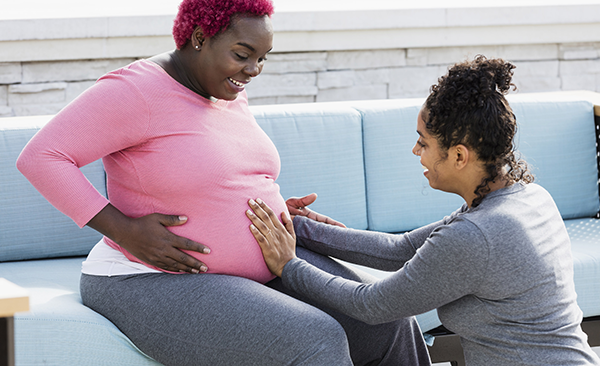 Your perinatal patients might be eligible for no-cost doula services.
A doula provides physical and emotional support before, during, and after birth. Women who enroll in doula services are more likely to have a good birth experience and better birth outcomes.
As you assess the clinical needs of your patients, please consider referring eligible members to the L.A. County AAIMM Doula Program.
Eligibility
Black and African American pregnant women
Must live in South Los Angeles, the South Bay, Antelope Valley or San Fernando Valley
Clients are welcome at any stage of pregnancy
Referrals
Email Michelle Sanders or Ariana White at L.A. County for more information.
You can also call 213.639.6448. Please include client name, phone number, zip code, and estimated due date (EDD).