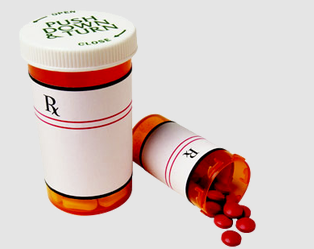 The Department of Health Care Services (DHCS) releases monthly Drug Utilization Review (DUR) articles, which provide timely and relevant information on drug-specific therapy issues.
Ranitidine Recall, April 2020
The U.S. Food and Drug Administration (FDA) requested a manufacturer's market withdrawal of all prescription and over-the-counter ranitidine products. It is a commonly used medication to relieve and prevent heartburn and stomach ulcers.
The market withdrawal was initiated because the FDA found levels of a compound called N-nitrosodimethylamine (NDMA), a probable carcinogen, through laboratory testing.
Health care professionals should advise patients about other treatment options approved for the same or similar uses as ranitidine, such as famotidine, omeprazole and lansoprazole before stopping ranitidine.
Reproductive Health Management, May 2020
The American College of Rheumatology published their first guideline on reproductive health management in patients with rheumatic and musculoskeletal diseases (RMDs).
The guideline provides evidence-based recommendations on contraception, assisted reproductive technologies (ART), fertility preservation with gonadotoxic therapy, and use of menopausal hormone replacement therapy (HRT), pregnancy assessment and management, and medication use in patients with RMD.
These recommendations should be used to inform a shared decision-making process between the patients and their physicians on issues related to reproductive health.
Fluoroquinolones
Fluroroquinolones are broad-spectrum antibiotics, FDA-approved to treat various bacterial infections. Over the last decade, the U.S. Food and Drug Administration (FDA) has released multiple drug safety communications highlighting potential adverse events associated with use of fluoroquinolones.
The Centers for Disease Control and Prevention (CDC), the Infectious Diseases Society of America (ISDA), the American Thoracic Society (ATS), and other professional organizations all recommend fluoroquinolones not be used as first-line therapy in the community settings when other treatment options are available.
Limiting the use of fluoroquinolones to patients where the benefits clearly outweigh the potential risks can lead to improved patient comes and a reduction in adverse events.