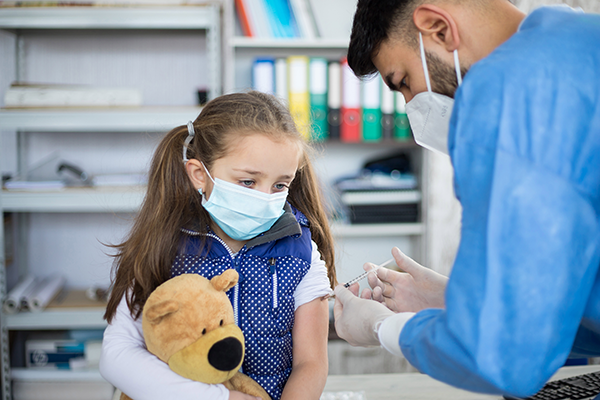 The Department of Health Care Services (DHCS) releases monthly Drug Utilization Review (DUR) articles which provide timely and relevant information on drug-specific therapy issues.
The California Medi-Cal Drug Use Review (DUR) program collaborates with the California Department of Public Health (CDPH) Immunization Branch to issue an annual summary of updates on immunization guidelines.
Due to the COVID-19 pandemic, the California Stay-at-Home order issued in March 2020 caused a disruption in outpatient medical care and routine childhood vaccinations.
The American Academy of Pediatrics (AAP) and the Centers for Disease Control and Prevention (CDC) recommend up-to-date immunizations for children as quickly as possible. Routine annual influenza vaccinations are recommended for patients 6 months of age or older without contraindications.