Open Enrollment - What You Need to Know About L.A. Care and Covered California
Open Enrollment for Covered California started November 1, 2017 and ended January 31, 2018. While the 2018 Open Enrollment period is now closed, the next period will open in the fall. But certain life events make you eligible to apply for health coverage now through Special Enrollment, such as marriage or losing a job. Please take a look at L.A. Care's Enrollment Periods to learn more about Special Enrollment.
Below you can learn more about Open Enrollment, and we hope you will consider L.A. Care when the 2019 Open Enrollment periods opens later this year.
We want you to shop with confidence and know that you can get affordable coverage. Even though President Trump made changes to the Affordable Care Act (ACA), most residents like you are still eligible for a consumer subsidy. We at L.A. Care want you to know that this consumer subsidy is keeping your 2018 premium costs affordable.
Health coverage is extremely important, both to promote your wellness and well-being, and in case of emergencies or a serious illness. During open enrollment, L.A. Care wants you to focus on finding the best health plan for you and your family, and not on the conflicts in Washington, DC.
We are here to walk you through this and help answer your questions. Call L.A. Care at 1-855-222-4239 to speak with a representative who can explain the process, provide you with a personalized premium quote, and help you choose a plan that works for your needs.
We've also provided some answers below to common questions our members may have.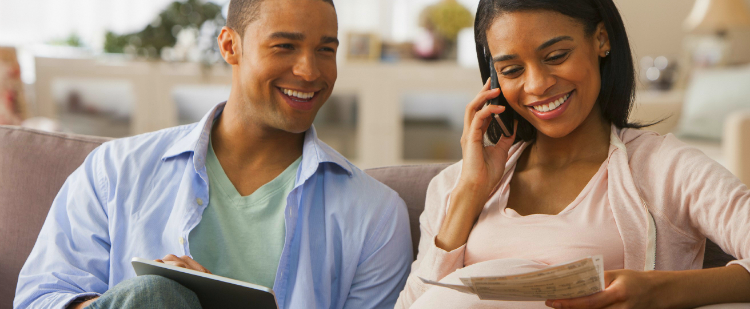 L.A. Care's premiums are the most affordable in all of Los Angeles County for the Silver, Gold and Platinum tiers.
We have the network: Members will have access to our large network of providers, which we continue to expand in the communities where our members live, work and play. Our network includes 42 hospitals, 2,000 physicians and 1,000 pharmacies, including CVS and Rite Aid stores.

Stay well with no-cost preventive care: Members will get no-cost preventive and wellness care, which means they may have no co-pays or co-insurance, and no need to meet a deductible (if there is one for their plan), before full coverage for preventive care services begin.
Lastly, because L.A. Care has more members in L.A. County than any other health plan – and we're focused only on the Los Angeles market – we have designed our services to best meet the needs of all Angelenos.
When is the Open Enrollment Period?
Open enrollment for the Covered California marketplace began November 1, 2017 and ended January 31, 2018. The next enrollment period will open later this fall.
Open enrollment is the one time of year when anyone who needs health insurance can enroll without needing to meet special qualifying conditions (e.g. divorce or other significant change in status).
What does the loss of the CSRs mean for L.A. Care Covered members?
In October 2017, President Trump ended the subsidy payments to health plans, which are called "Cost Sharing Reductions" or CSRs. Members should know that this does NOT affect their coverage or access to care for the balance of 2017.
Your current premiums and co-pays will NOT change because of this decision.
Keep visiting your doctor, and filling your medications.
We are committed to continuing to provide health coverage through L.A. Care Covered next year. The large majority of our members still qualify for a separate consumer subsidy that is unaffected by the President's recent action, which keeps our members' premium costs affordable. You should be receiving renewal information, and you can continue to check our website for more information.
What does the future hold?
L.A. Care is committed to the ACA and to L.A. Care Covered. Despite the uncertainties we are facing due to talks in Washington D.C., we are committed to continue participating in Covered California.
As a publicly-run health plan, offering health coverage through Covered California is part of our mission to elevate health care for all of Los Angeles County. We are dedicated to serving those who may transition out of our Medi-Cal plan and want to remain with L.A. Care through L.A. Care Covered.