Thursday, February 5, 2015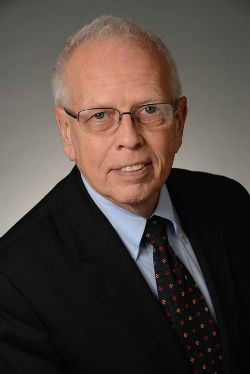 Los Angeles — L.A. Care Health Plan, the nation's largest publicly operated health plan serving more than 1.6 million members, today announced that its Board of Governors has selected John Baackes as chief executive officer. Baackes, with over 30 years of health care experience, will join L.A. Care on March 23, replacing former CEO Howard A. Kahn, who had announced his departure a year ago. In a related action, the Board appointed John Wallace, currently serving as L.A. Care's Chief Operating Officer, as interim CEO.
Baackes currently oversees the Medicare Advantage business unit at AmeriHealth Caritas based in Philadelphia, PA. Prior to this position, Baackes was CEO of Senior Whole Health in Cambridge, MA, a voluntary health care plan for more than 10,000 low-income seniors in Massachusetts and New York.
"I couldn't be more honored and humbled to be selected to lead L.A. Care during this phase of growth for the organization, especially during this time of ongoing, seismic changes in the health care arena," said Baackes. "It's clear that Mr. Kahn left big shoes to fill, but I'm fully committed to ensuring L.A. Care continues to deliver on its increasingly important mission to provide quality, affordable healthcare for Los Angeles County residents."
Baackes has served in a number of executive leadership roles across the health care industry, including senior vice president for Group Health Incorporated in Albany, NY; president of Kaiser Permanente's Northeast division in Latham, NY; and CEO of Community Health Plan, also in Latham. He is also a trustee at Southern Vermont College.
"After a rigorous nationwide search, the Board is confident that Mr. Baackes is the best choice to lead L.A. Care into a new era, all while maintaining a focus on our mission, members and community," said the Chair of L.A. Care's Board of Governors, Dr. Thomas Horowitz. "L.A. Care's growth due to the Affordable Care Act has been rapid and dramatic, so we are pleased that he has accepted this challenging, yet rewarding opportunity during a pivotal time in our history."
"In my 13 years as CEO, we proved that mission-driven public plans can compete with for profit private plans, while supporting the safety net and doing some remarkable things along the way," said L.A. Care's now former Chief Executive Officer Howard A. Kahn. "I know John and his work with vulnerable populations over the years and have the utmost confidence that he will continue the momentum that we started during the rollout of the Affordable Care Act, and will build on this success in the years to come."
Baackes holds a Bachelor's degree from Southern Illinois University, Carbondale, and is a native of Evanston, IL.
About L.A. Care
L.A. Care Health Plan (Local Initiative Health Authority of Los Angeles County) is a public entity and community-accountable health plan serving residents of Los Angeles County through a variety of health coverage programs including L.A. Care Covered™, Medi-Cal, L.A. Care Cal MediConnect Plan, L.A. Care's Healthy Kids and PASC-SEIU Homecare Workers Health Care Plan. L.A. Care is a leader in developing new programs through innovative partnerships designed to provide health coverage to vulnerable populations and to support the safety net. With more than 1.6 million members, L.A. Care is the nation's largest publicly operated health plan.