L.A. Care Health Plan wants to make it easy for you to find information about your Member ID Card and how to use it. Below is a sample of your Member ID Card. It has all of the information you need to see your doctor, call the Member Services Department, or contact the Nurse Advice Line. It will also allow you to obtain your prescription medication.

Once you make your first premium payment, L.A. Care Health Plan will mail your Member ID Card to you in a blue envelope which will display the L.A. Care logo.
Please do not throw away this packet. Your ID card will be inside the packet. Your Member ID Card is located at the bottom right corner on the document.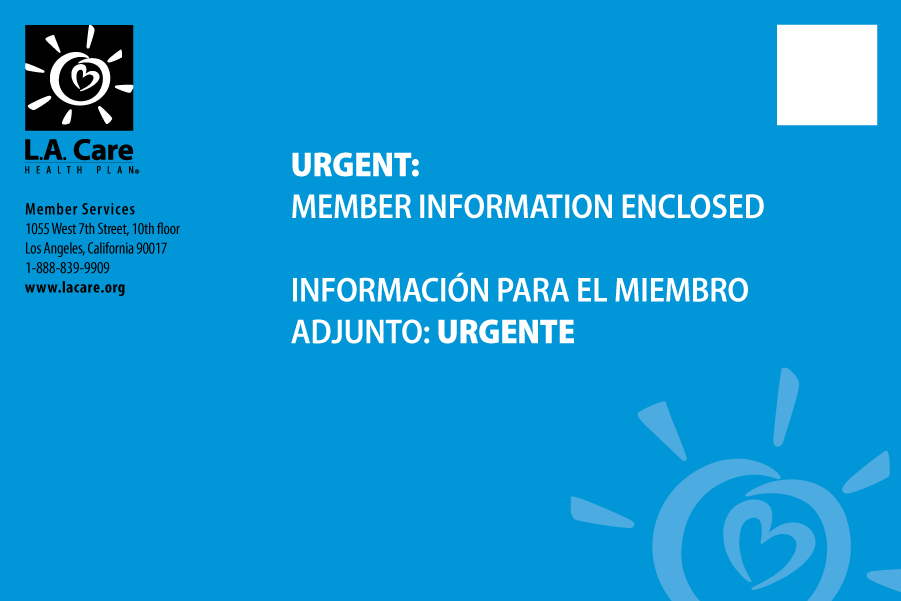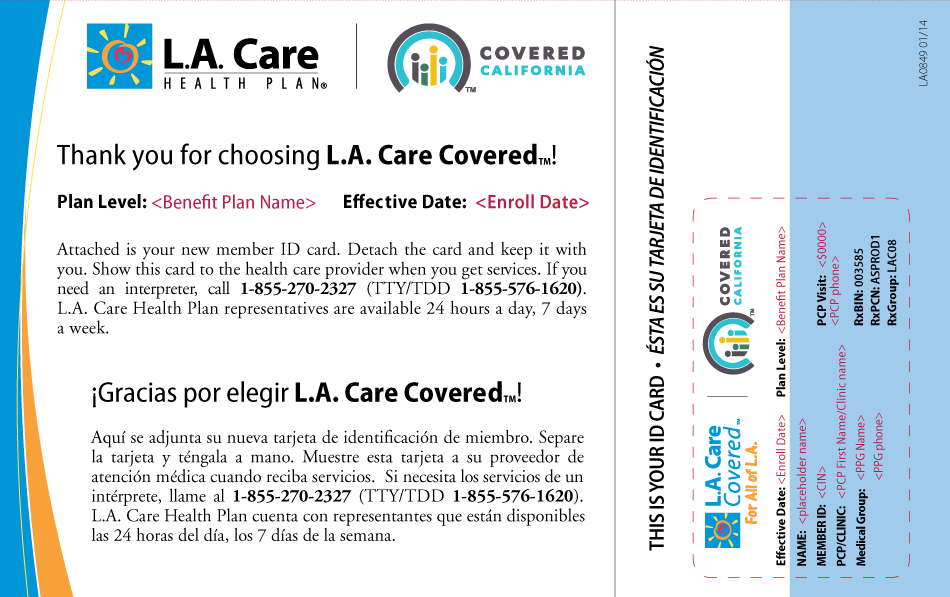 Please detach your Member ID Card and carry it in your wallet or purse. Be sure to present your Member ID Card when visiting a health care facility or your doctor.
If you lose your Member ID Card, you may request a new one through L.A. Care Connect, or call Member Services at 1-855-270-2327 (TTY/TDD 1-855-576-1620) to request a replacement.