Q&A: Penalties for Not Having Health Insurance Will Increase in 2016
The Affordable Care Act (ACA), often referred to as Obamacare, has made it possible for millions of people to enroll in health insurance plans. Under the ACA, an individual mandate requires that all eligible adults enroll in a health care plan each year, or they will be fined for being uninsured.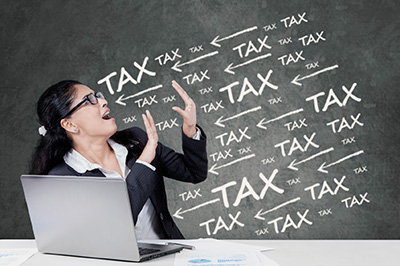 Q. Who is covered by the individual insurance mandate?
If you are a United States citizen, United States national, lawful permanent resident or lawful temporary resident, you are required to have health care coverage.
Q. Is anyone exempt? What if I'm unemployed?
You may be exempt based on your income level, or if you declared bankruptcy. To determine if you are exempt, click here.
Q. What is the minimum level of coverage I need?
The federal government designed the health insurance marketplace, in part, to help make buying health insurance policies easier. In California, this marketplace, known as Covered California, offers a variety of plans that meet the federal government's requirements for health insurance.
All Covered California health plans include preventative care, mental health and substance abuse benefits, hospital care and emergency room visits, pregnancy, maternity and newborn care, prescription drugs and lab services.
Q. What are the penalties?
In 2016, the annual penalty for uninsured adults is $695 and $347.50 for each uninsured child. The penalty is up to $2,085 per family, or 2.5 percent of the household income, whichever is greater.
People who qualify for insurance premium subsidies, but don't enroll in a health care plan, face an average penalty of $738 per household if they remain uninsured in 2016.
According to The Kaiser Family Foundation, people who do not qualify for subsidies will pay an estimated average penalty of $1,450 in 2016.
Q. Are there any exceptions to the January 31 enrollment deadline?
Yes, there are a few. Any Californian can sign up during open enrollment, which began Nov. 1, 2015, and ends Jan. 31, 2016. If an individual has a life-changing event, such a marriage or birth, they may be eligible to enroll outside of open enrollment. In addition, Medi-Cal enrollment is year-round.