Supporting Communities Because #TogetherWeCan
L.A. Care's Annual Report 2019-2020 features efforts to help those in need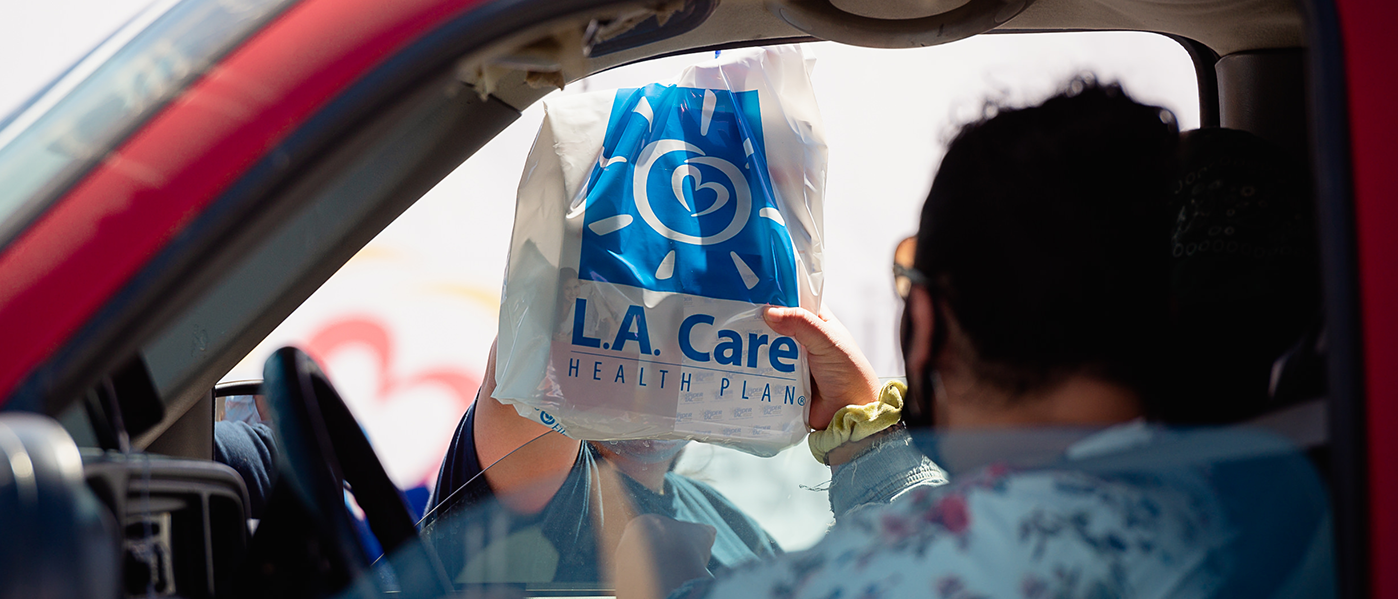 The COVID-19 pandemic has profoundly impacted each of our lives. Now more than ever, L.A. Care's first priority has remained the health of its members.
From hosting drive-thru food pantries at our Community Resource Centers and offering virtual workout classes, to providing immediate updates and links to vital resources through our digital and social media campaigns, L.A. Care went the extra mile last year.
---
L.A. Care in the Community
TACKLING FOOD INSECURITY
We've hosted local food drives, providing basic supplies and additional resources.
FIGHTING THE FLU
In the midst of the COVID-19 pandemic, we wanted to make sure members had access to the still important flu vaccine.
---
"Over the past year, the pandemic's economic fallout has not only aggravated low-income communities, but it has impacted new segments of the population who find themselves going to a food pantry for the first time ever.
As we start a slow recovery from COVID-19, we will do everything we can to help our fellow neighbors get back on their feet, including help with putting food on the table."
— JOHN BAACKES, L.A. CARE CEO
---
Working with Community Partners
#TOGETHERWECAN
We are proud to work alongside trusted organizations like Antelope Valley Partners for Health to provide communities with the resources they need.
KEEPING ACTIVE, HEALTHY & INFORMED
The L.A. Care Health Plan and Blue Shield of California Promise Health Plan Community Resource Centers shifted to virtual classes to help residents stay healthy at home.