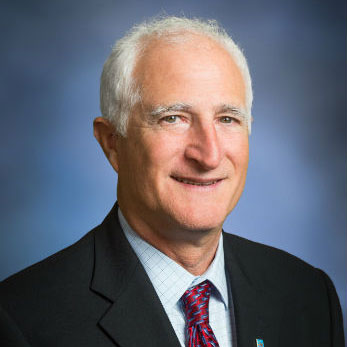 Richard L. Seidman, M.D., M.P.H.
Chief Medical Officer
Dr. Richard Seidman is Chief Medical Officer at L.A. Care Health Plan. He is responsible for developing and implementing strategies and initiatives to ensure quality health care delivery to the more than two million members – some of the most vulnerable in the county. Dr. Seidman oversees the medical leadership of the organization and focuses on enhancing access and the quality of care provided through contracted plans and providers.
From 2011–2017, Dr. Seidman served as the Chief Medical Officer at Northeast Valley Health Corporation (NEVHC), one of the nation's largest federally qualified health centers. Dr. Seidman first joined NEVHC as a staff Pediatrician in 1993 and stayed until 2004. He served as a Pediatrician, Medical Director and CMO at NEVHC before joining L.A. Care Health Plan for the first time in 2005. At L.A. Care, Dr. Seidman served as the Medical Director and Senior Medical Director where he was responsible for Quality Improvement, Health Education and Incentive Programs, and worked to develop innovative programs to improve outcomes and promote Health Information Technology adoption. In his most recent tenure at NEVHC, Dr. Seidman was responsible for the quality and safety of clinical care and played a lead role in the adoption and implementation of a certified EHR. Dr. Seidman was also responsible for optimizing quality and EHR incentive earnings.
Dr. Seidman earned his undergraduate degree in Community Health at UC Davis, and graduate degrees (M.D., M.P.H.) at the Drew/UCLA School of Medicine and the UCLA School of Public Health. He completed his internship in Pediatrics at Harbor-UCLA Medical Center, residency in Pediatrics at Cedars-Sinai Medical Center and residency in Preventive Medicine at UCLA and the Los Angeles County Department of Health Services. Dr. Seidman is Board Certified in Pediatrics and Preventive Medicine.
---
Meet Our Team

Noah Paley
Chief of Staff

Acacia B. Reed
Chief Operating Officer