L.A. Care recently held the grand opening of its newest Family Resource Center (FRC) in Palmdale. The FRC celebrated with two events: a ribbon cutting ceremony and a community celebration. The Palmdale FRC is L.A. Care's fifth FRC and is focused on helping to meet some of the most pressing health needs in the Antelope Valley community, where approximately 120,000 L.A. Care members reside.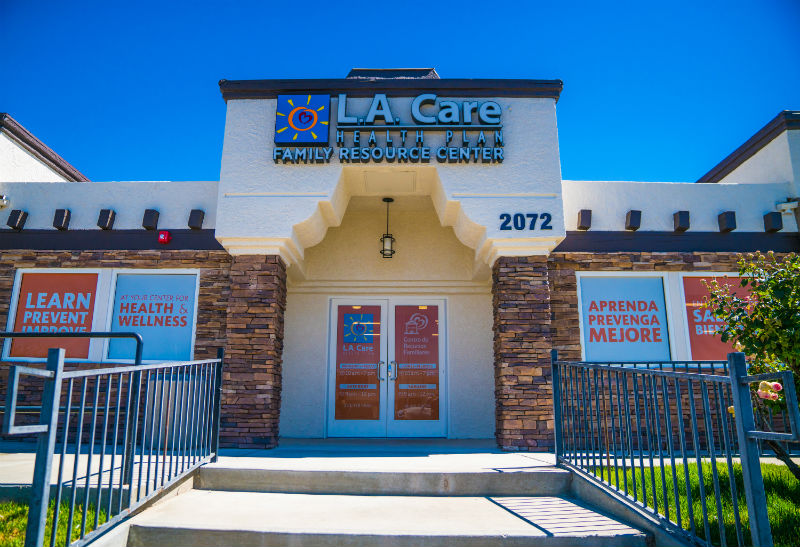 "After many months of planning and building, we are thrilled to open the doors to our Family Resource Center in Palmdale," said CEO John Baackes. "Because the Antelope Valley has historically had fewer resources, we are proud to bring this much-needed space to deliver on our vision of creating healthy communities in which all have access to the health care they need."
The Palmdale FRC offers free health and wellness classes, including chronic disease management, prevention of asthma, diabetes and obesity and a variety of cooking, nutrition and exercise classes that promote a healthy lifestyle. All classes and services are free and open to everyone. The FRC will also offer assistance in applying for free or low-cost health care coverage to residents throughout the region. Hours for the Palmdale FRC are Monday through Friday from 10 a.m. to 7 p.m. and Saturday from 9 a.m. to 12 p.m.
Learn more about the Palmdale Family Resource Center.