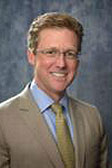 Mark Gamble, FACHE, Senior Vice President/COO, Hospital Association of Southern California
Mark Gamble is the Senior Vice President/Chief Operating Officer with the Hospital Association of Southern California (HASC), which has 175 member hospitals. HASC serves the political, economic, informational and educational needs of hospitals and helps improve the quality and accessibility of health care services in southern California.
Mark, who has been with HASC for more than 21 years, has an extensive background in public policy and advocacy, is the senior executive responsible for the division that provides hospitals with programs and services in the areas of quality and patient safety, performance improvement, human resource management, and patient access services. Mark also is the former Chair of the Board of Directors for L.A. Care Health Plan, which is the largest public Medicaid managed care health plan in the nation.